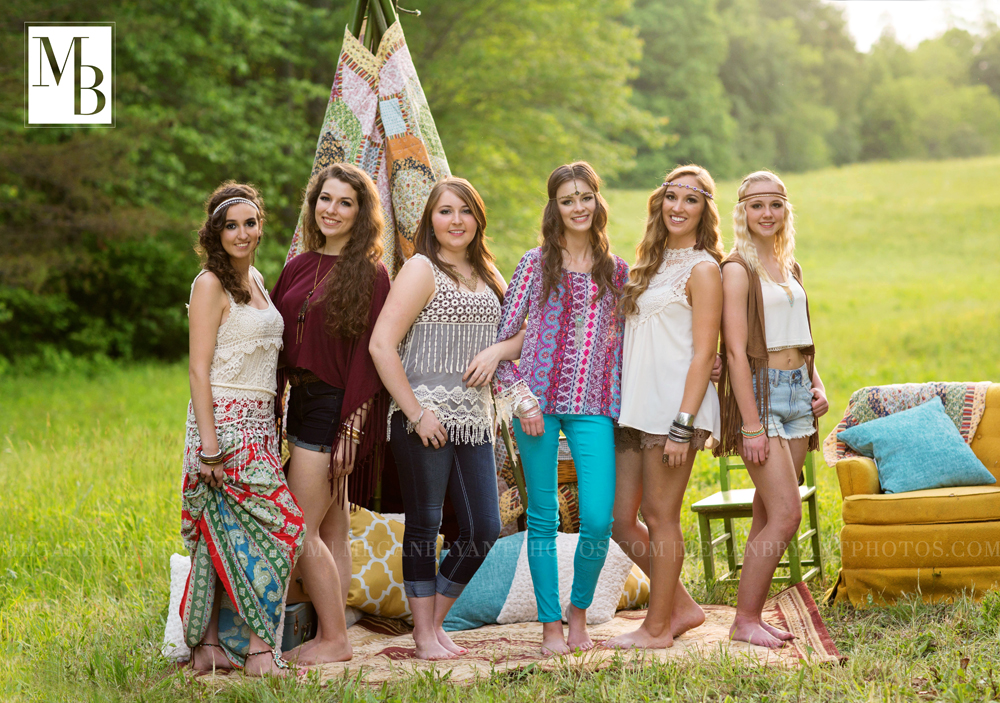 My group model session was TONS of fun! We went with a boho chic theme, which the girls loved planning for. I had an old chair that I set up in a field. My husband cut some bamboo poles for me (and got eat up with ticks of all sizes) to make a teepee. One of my models brought the area rug....I threw in some pillows and lanterns, and TADA! A hippy camp fit for any sisterhood! LOVED it! I have models this year from Gretna, Chatham, Westover, Dan River, Tunstall, and GW high schools. Included here are my models from Westover, Dan River, Tunstall, and GW. Look for a separate post coming soon of my Gretna and Chatham models. MUA: Katie Mosher, River City Salon and Spa in Danville.
Meet Abby, a GW senior...
Meet Sydney from Westover...and Emmalee, who is homeschooled.
Meet my junior model, Lindsay, from Tunstall!
Meet Brianna (Bri) from Dan River, and Lindsey from Westover!
Ohhhh how I love shots of laughter....
We went down to the creek for a few shots...and a cool down:) The girls enjoyed it!
These ladies are tons of fun to work with...we have since met for our first "Sweet Frog Social." It was nice to be together, especially since Lindsey (from Westover, pictured above) had just lost her Dad to a tragic incident. We all are keeping her and her family in our prayers. I am thankful for such a great group of models who def seem to come together when needed.
Look for more photos of these lovely ladies as their senior sessions approach! If you're hoping to get in on this year's calendar, please don't wait! Summer is almost full (I have some Aug availability). Fall is almost full as well. Use the contact tab at the top to reach me!
I look forward to hearing from you! Megan